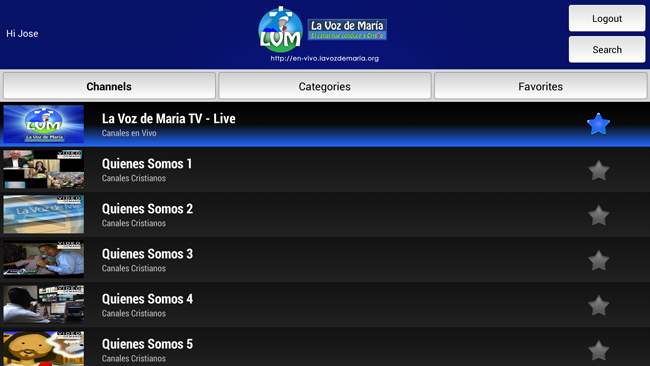 ---

Como Instalar Amazon Fire TV & Stick en su Televisión:
1. Comprar su Sistema Amazon Fire TV Stick desde tan solo $39.99 en su tienda favorita
2. Conectar Amazon Fire TV Stick en su Televisión, Buscar y Bajar la Aplicación del Canal La Voz de María TV y
empiece a recibir bendiciones.


Buy Amazon FireTV & Stick Worldwide from Amazon Stores.
Amazon Stores World Wide to buy Amazon FireTV and Stick. Search Amazon FireTV or Stick to buy.

---